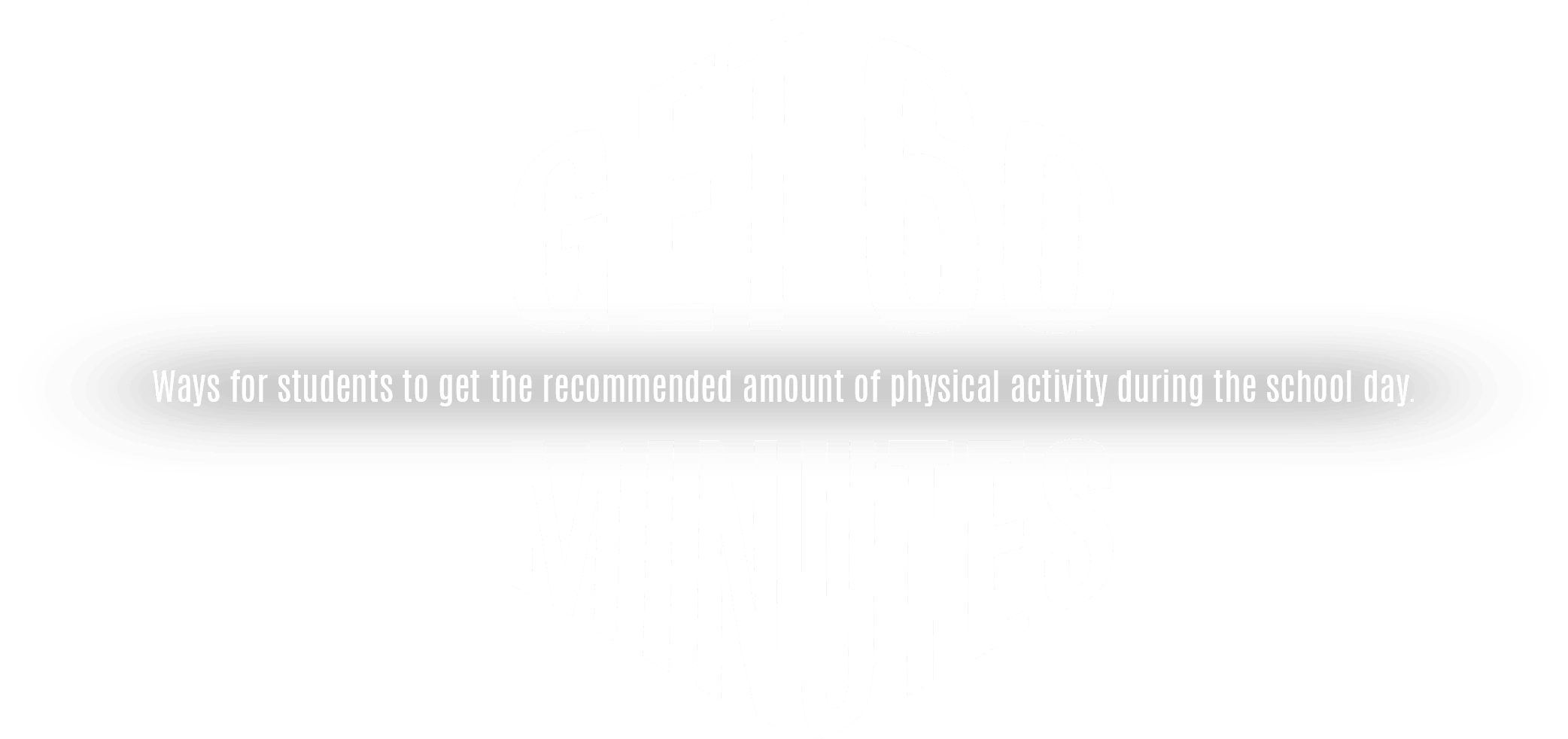 Ready... Set... Go!
Active Transportation
Active transport or active commuting refers to the use of walking, biking, or other human-powered methods.
How far is the walk to school?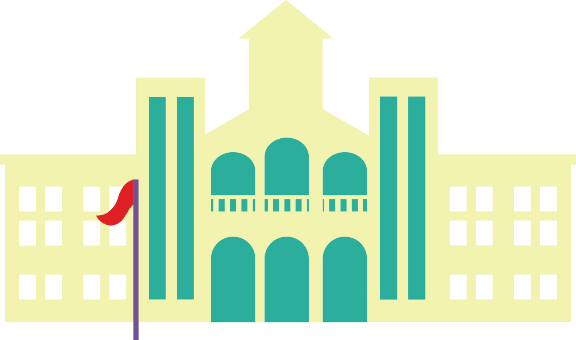 Distance to School
(ages 5 to 18 years)


< 1 mi.


1-1.9mi.


2-2.9mi.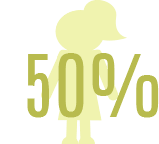 3+ mi.

A volunteer adult can lead groups of students to school in a walking school bus.  Similar to a traditional school bus, the group follows a set route and picks up students along the way.
Excellent way to encourage morning activity for those who live too far to actively commute.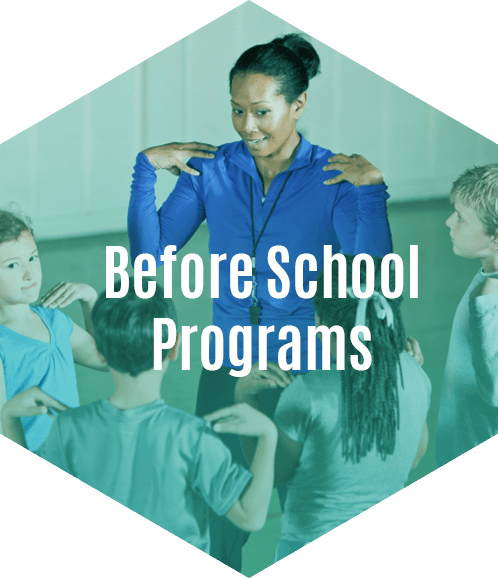 Activities are similar to after-school programs, including intramural sports, music, and arts.
Classroom Activity Time
Vigorous or moderate-intensity physical activity during frequent classroom breaks can decrease body mass index (BMI) in students.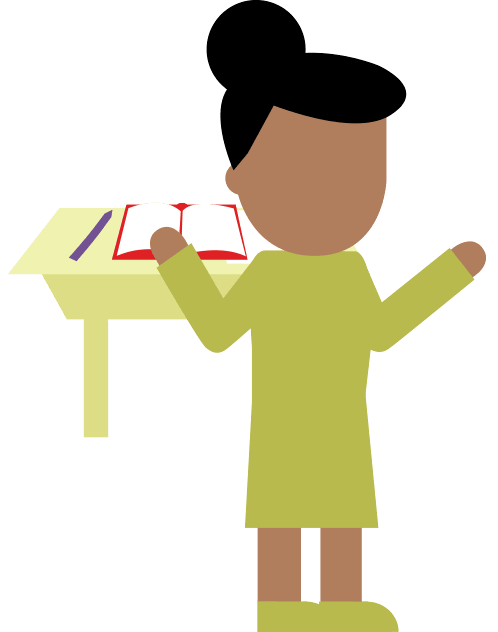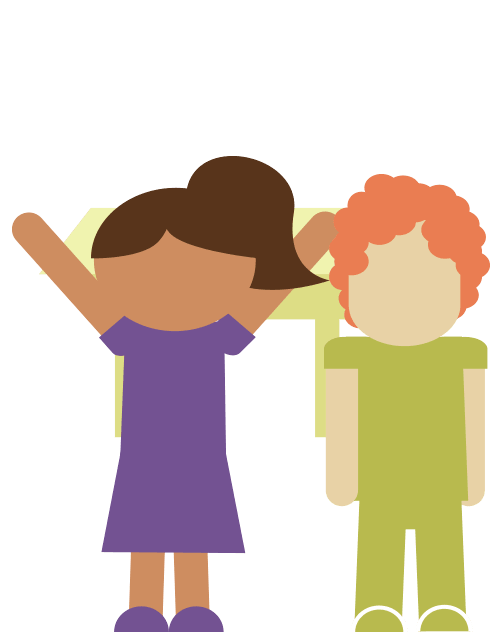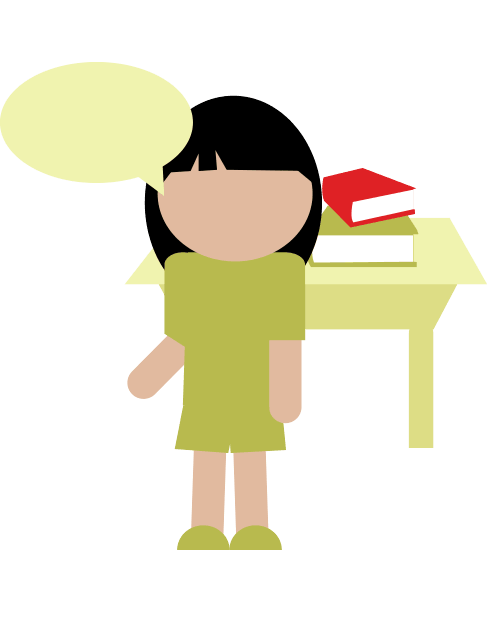 Breaks can be taken during or in between lessons for teachers to lead students in movement in the classroom.
Active lessons allow students to stand and move around the classroom while doing academic activities.
Group projects provide opportunities to get out of their desks and encourage movement.
Optimize Classrooms for Activity
These examples show how a classroom can be set up in ways to maximize space for movement and physical activity.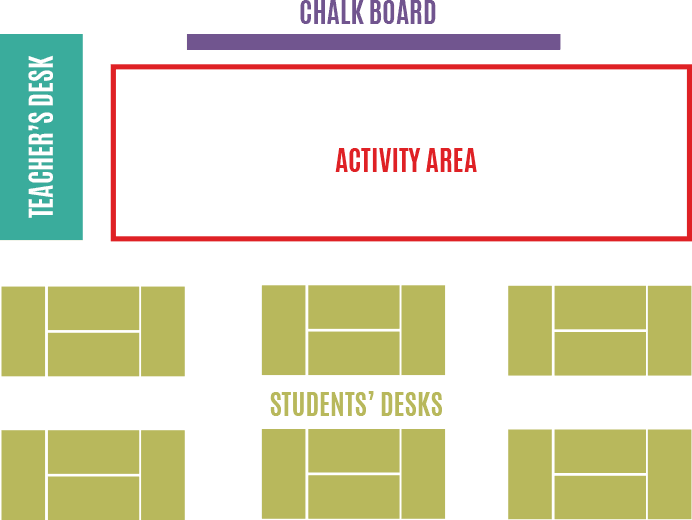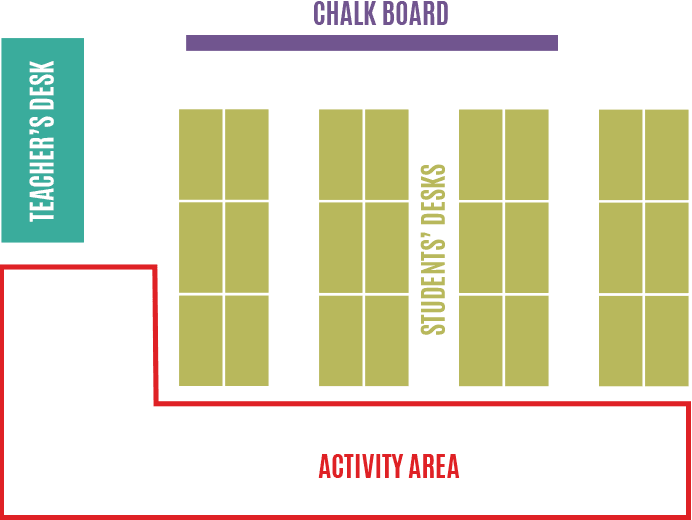 Recess
Recess has been shown to have a positive impact not only on the development of students' social skills but also on achievement and learning in the classroom.
The Benefits of Recess
Teaches Conflict/

Problem Solving

Develops Cognitive

Abilities
Make the Most of Recess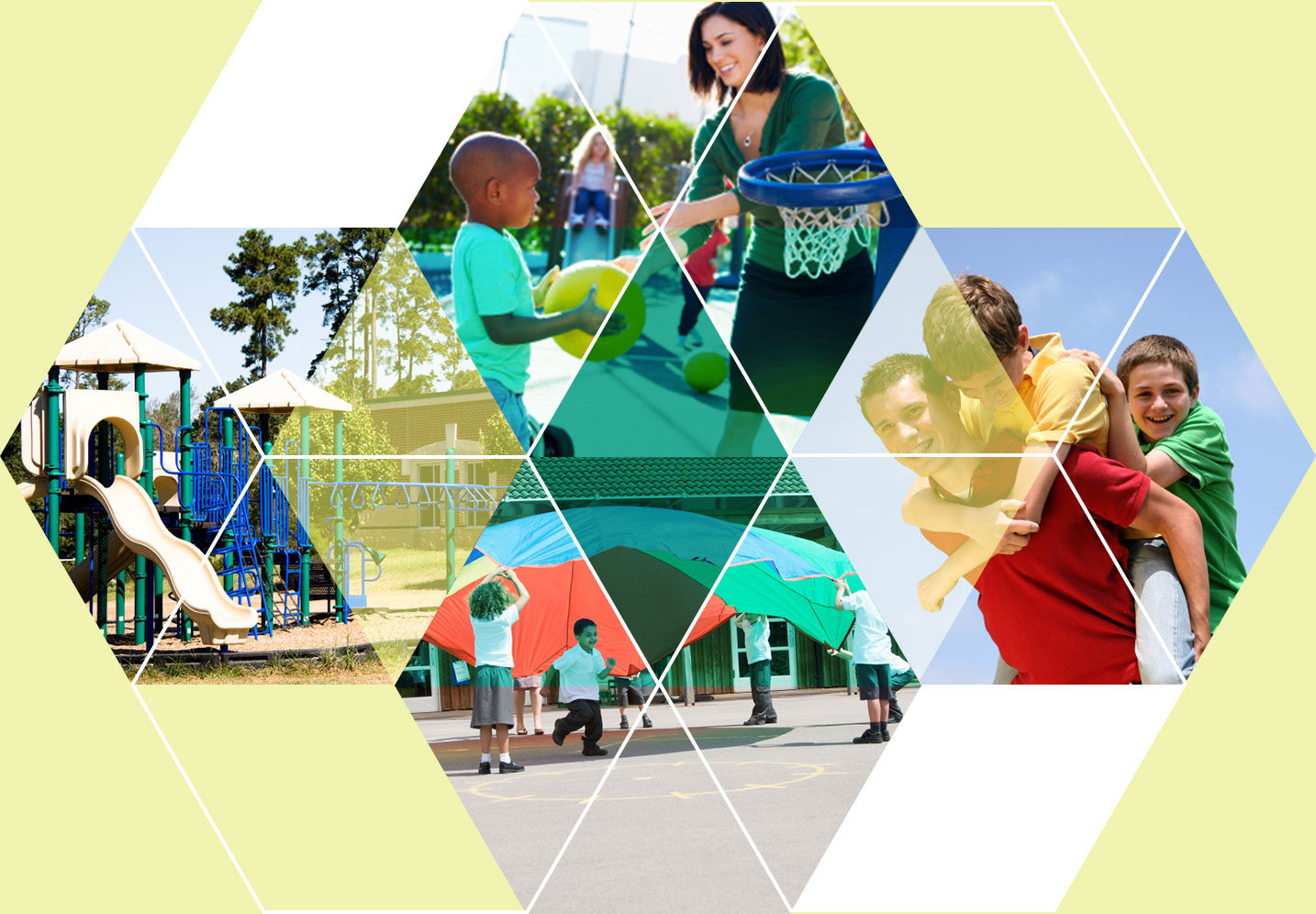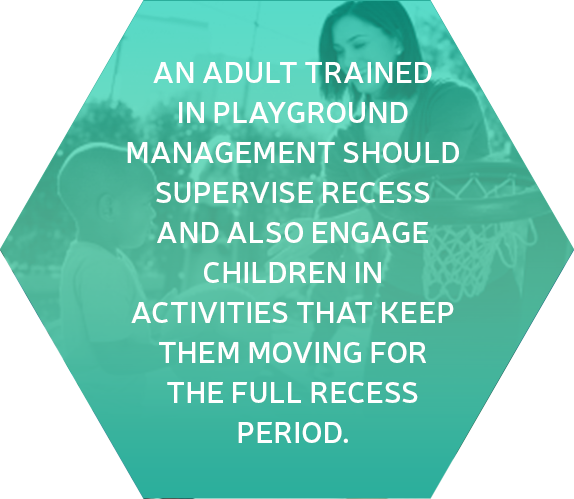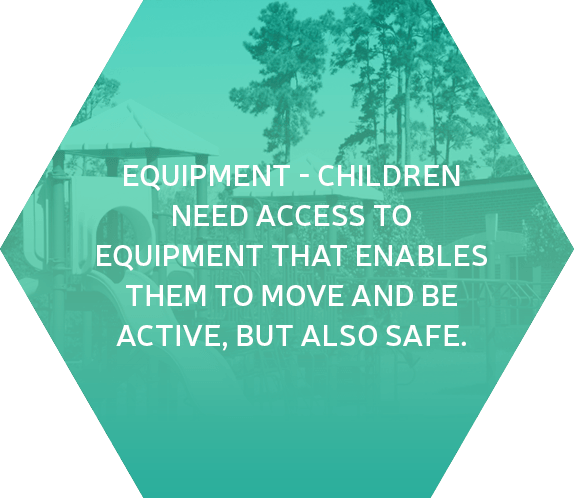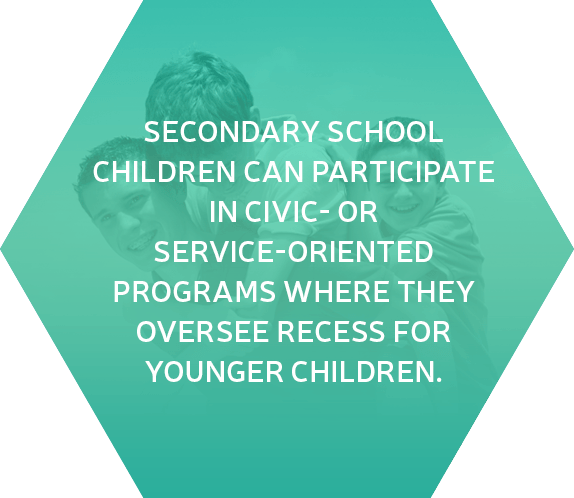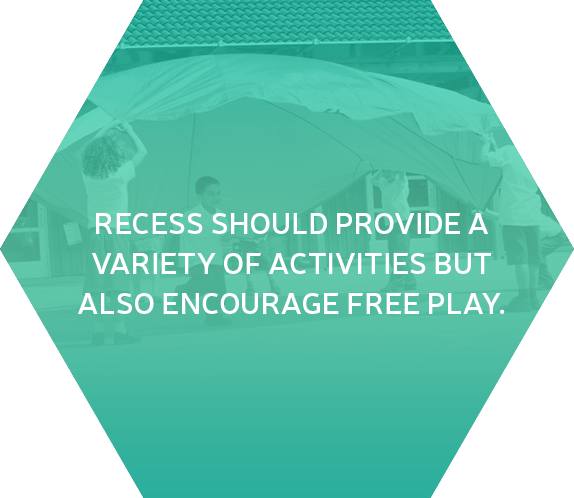 Physical Education Class
Physical education classes not only have similar health and social benefits of recess, but also educate children on a healthy lifestyle.
Since the passage of the No Child Left Behind Act, nearly half of school administrators (44%) reported cutting significant time from physical education and recess to increase time spent in reading and mathematics.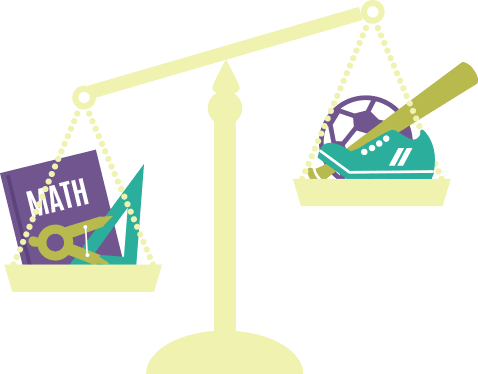 But, children who are more active show greater attention and perform better on standardized tests.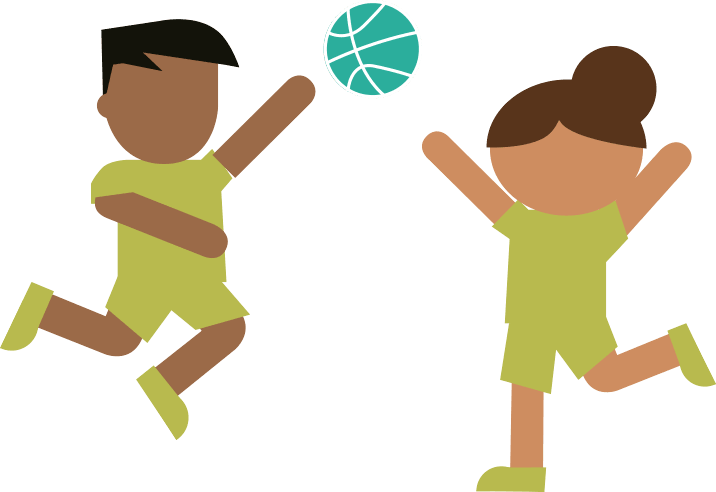 48-69% of students
do not attend physical education classes in an average week.
P.E. Time Should Include...
A variety of sports, activities, and forms of movement that are novel, appeal most to children, and are geographically appropriate, including but not limited to water sports, winter sports, skateboarding, and active gaming.
Teachers that are trained and certified in physical education – not all educators can provide optimal physical education, as teaching physical education effectively and safely requires specific knowledge about children and their physical and mental development.
Equipment and facilities that are adequate and safe.
All students moving for the full period and involved in games that keep them moving as much as possible. Moreover, all activities should be inclusive of all students.
Physical activity that is not assigned or withheld as punishment.
At least half of allotted time reserved for vigorous activity.
School districts should provide high-quality curricular physical education for a set minimum number of minutes per day or week, depending on scheduling (30 min/day or 150 min/week for elementary students and 45 min/day or 225 min/week for middle and high school students).
After-School Programs
After-school programs should provide opportunities for students to be physically active indoors or outdoors.
Make the most of after-school programs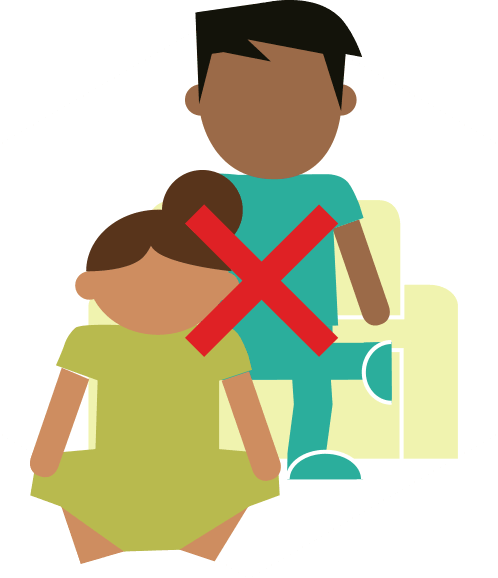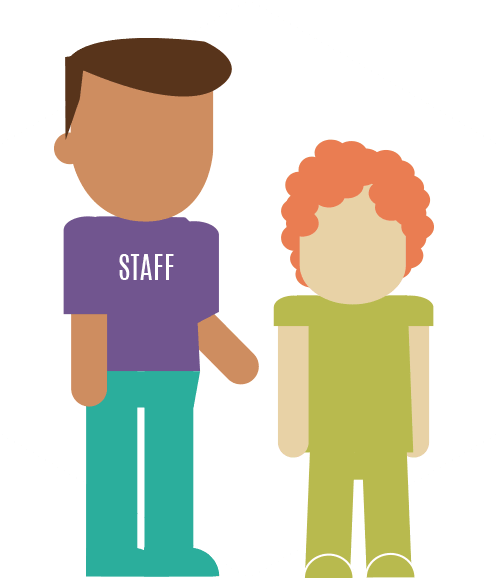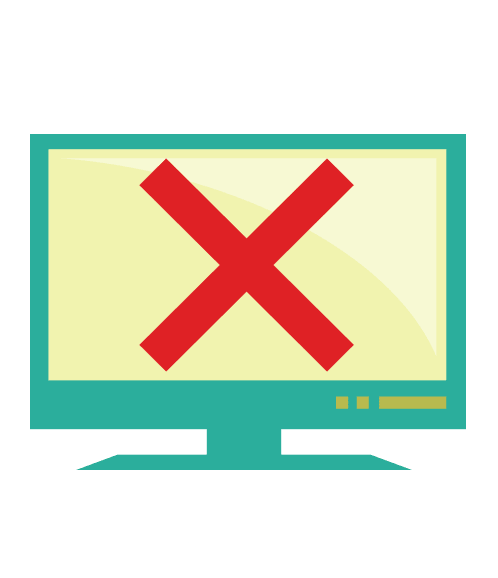 Intra & Extramural Sports
Intra and extramural sports provide additional school-based opportunities for organized physical activity.
Schools need to offer sports that...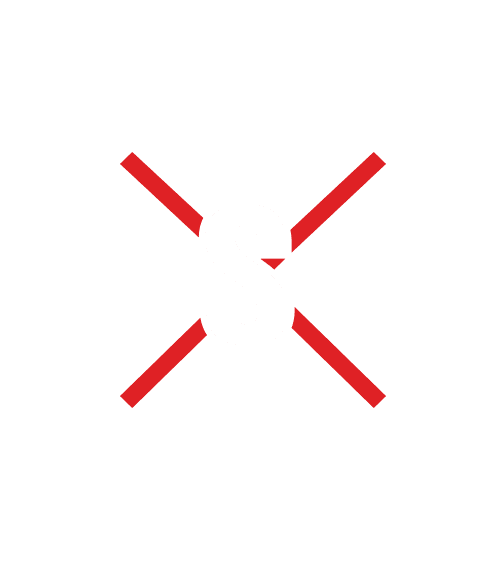 In the past 40 years, involvement in sports has flourished, not only in the number of students engaged, but also in the range of sports being offered. By providing a wide range of sports to choose from, students with varying interests have the opportunity to participate. Playing sports may lead to the enjoyment of physical activities over the lifetime.
Percent of schools that offer sports
Even with busy schedules, there are numerous ways to get the recommended amount of physical activity in every school day.